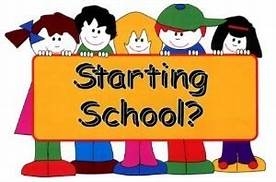 We are so excited to welcome our new Primary 1 children to Calderwood and into our Calderwood family. We appreciate that this will be an anxious time for families with children who are about to start this brand new chapter in their lives. We will share updates and relevant information for you on this page.
Click
here
to read our
School Handbook
, where you will find some useful information.
Click
here
for information on how to download our
School Ap
p to be kept up to date with the latest information.


Welcome and Induction Diary
Very important letters have been posted out to our new P1 children. The envelope will include:
A Welcome Letter from Mrs Innes, our Head Teacher

An Induction Diary - a list of different induction events that will be held in Calderwood
We would ask that you bring your child along to as many events as possible. Anyone can bring your child along: Grannies, Grandpas, Aunties or Uncles. It really doesn't matter, as long as your child is there! We usually find that the more events your child comes along to, the easier it is on the first day!

We have split the children into two groups - Group A and Group B. This is not their class for Primary 1 as our numbers may change over the next few weeks and months for a variety of reasons e.g. families moving into our catchment area or any placing requests to Calderwood. For the purposes of induction, we have tried to ensure that children from the same nursery will attend together so that the children have a familiar face around. The group that your child will be in, will be confirmed in the letter that your will receive through the post.
Our School Uniform
We'd like to share our school uniform with you - we are all very proud to wear it. Two of our former Calderwoodies created this video for you, as well as a fun colouring sheet. Esther has drawn a special Calderwood boy and girl for you to colour in and share with us, and your friends and family. Please
click here
to download your very own special colouring pages. We'd love to see your photos...please tag us @calderwoodslc on Twitter. Click on the image below to watch our school uniform video.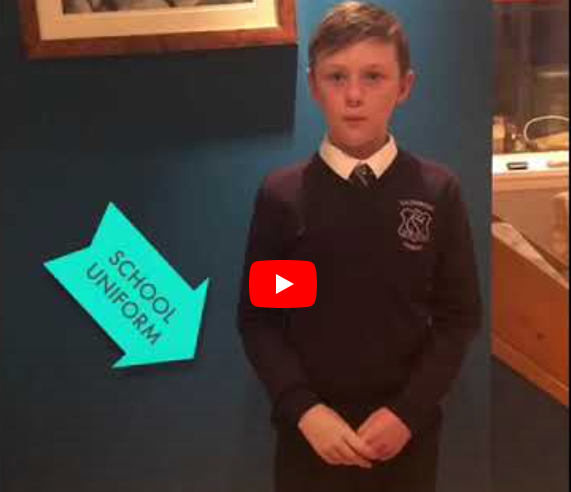 Calderwood Primary School Virtual Tour
Click on the link below to have a virtual tour of our amazing school. In the clip you get the chance to see inside your classroom, the playground and where you will have your lunch, as well as lots more. We hope you enjoy it! Thank you to Mr Mowat for creating it for us!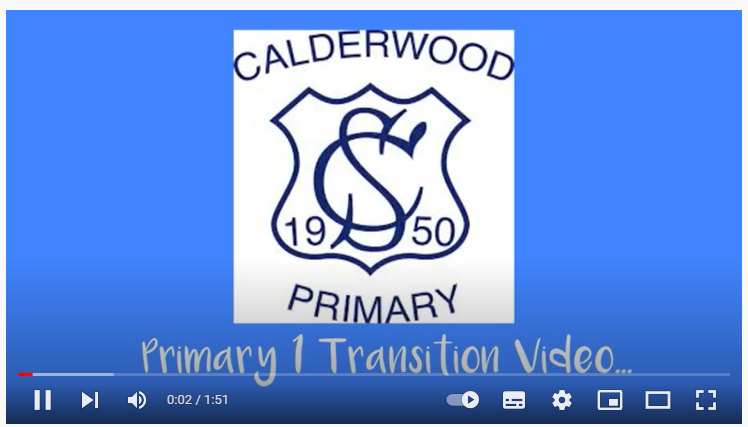 Welcome Wendesday - 'Ruby and Robin Start Calderwood'
Click on the link below to download your very own online version of

'

Ruby and Robin Start Calderwood'

. Find out all about what happens in school and see some of the teachers you will meet. You will get your own real copy when we finally meet you soon.
Important Enrolment Information - added 12.01.23
As you know, enrolment this year has to be carried via an online form and follow up phone calls from the school (coming soon). Below are 'click here' links to access all the information you will need about your child starting school in South Lanarkshire Council and at Calderwood Primary. We hope you find these useful. As always, if you have any further questions or queries, please do not hesitate to get in touch.

Click on the links below to access information about....

New Primary 1 August 2023 Infant Enrolment Information - added 09.01.23
Registration for children starting school in August 2023 will take place online. Enrolment week will be from Monday16th to Friday 20th January and the online enrolment form will be live from Monday 9th January. Please click here to access more information on how and when to apply. We are so excited to welcome our new families and children to Calderwood.